About Us
Tom Baker
President
"World's Leading Large Ship Specialist"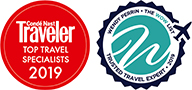 A 35 year cruise industry veteran, Tom has over 250 cruise under his belt and has traveled all corners of the globe. Tom is also a partner in CruiseCenter.com, one of the leaders in selling luxury travel. He has been awarded a Conde Nast Traveler Top Travel Specialist since 2008, is a Wendy Perrin WOW Agent, and was awarded a coveted Adrian Award in 2009 as One of The Most Brilliant Minds In Sales and Marketing. Tom is the founder of Aquafest LGBT + Events since 2001. He continues to contribute to many LGBT + charities over the years and continues to be an activist for LGBT + Rights. He looks forward to meeting you on one of our varied travel programs whether by sea or by land.
OUR STAFF
Lori Herzog
Senior Cruise Consultant
Is a 17 year industry veteran and former owner of Houston's Gay Advance Damron Vacations; Lori is well traveled and has cruised extensively. Lori offers a personal touch to her services. She is proud to be associated with Aquafest!
Kathy Holland
Cruise Consultant
With more than 25 years in the industry, Kathy knows travel! Her experience in corporate and group travel is matched with her incomparable wit and energy. She loves working with Aquafest LGBT + Group Cruises. An asset to the team, Kathy has a well-traveled clientele with both Aquafest and CruiseCenter.
Aquafest is a division of CruiseCenter, one of the largest sellers of cruise vacations in the United States!
Top award-winning agency from every major cruise line!
A member of the prestigious Signature Travel Network, the most prestigious group of travel agencies and agents according to Conde Nast and Travel & Leisure Magazines!
A 40-year-old agency located in Houston, Texas!
An experienced travel staff with over 300 years of combined service!
An event management company offering over 500 hosted and valued added cruise departures a year!